Bressan Pinot Nero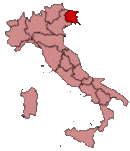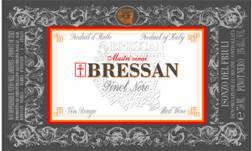 Region: Venezia Giulia IGT, Farra d'Isonzo (GO), Fruili, Italy.

Description: A jewel of nuances including burnt wood, truffle, raspberry and wild blackberry, revealing a bouquet of underbrush and musk when mature, ruby red, dry and slightly aromatic.
Light to medium bodied, bizarre and enticing with an indescribable plethora of earth, dried floral elements and varietal nuances that dance around the room while you sniff and savor the eccentricities of this memorable beverage.

It evolves in the glass like only Pinot Noir can.

If you are looking for Syrah masquerading as Pinot Noir this is not your wine.

If you are searching for the gift that only Pinot Noir from the old-world can give, this is a must.


Bressan- Fulvio Bressan

The Bressan Mastri Vinai winery, located within the town of Mariano del Friuli, Gorizia province, Italy, dates back to the 1600's.
Their vineyards are strategically located in the landscape of Farra d' Isonzo. Here, the slopes of the Collio region fade gently and open up onto the Isonzo river valley, in a slice of land protected to the north by the Julian Alps and open to the hot winds of the Adriatic Sea from the south, where a rare mixture of natural elements (geographic, geological and climatic) have created a unique and inimitable"terroir."

With the protection from these geographic luxuries, extreme climate conditions are avoided, and moderate weather permits early development during the growing cycle by several days with respect to vineyards that are farther from the river, thus granting grapes with excellent levels of maturation.

Over ten generations of Bressan family dedication has gone into producing wines exclusively of grapes grown from the family's 25 hectares of vineyard.