Bressan Verduzzo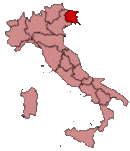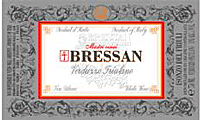 Verduzzo, like Refosco, is an indigenous Friulian vine.

It is definitely very ancient and was once widespread.

There are two varieties of Verduzzo, or better still, two main clones: Verduzzo and Verduzzo giallo or Verduzzo di Ramandolo.

Verduzzo verde is cultivated in the plains and gives a dry wine, whereas Verduzzo giallo is cultivated in the hills and produces a semi-sweet, dessert wine.

Colour:yellow with marked greenish reflections

Nose:ample and fresh, zesty perfume with a bouquet that is reminiscent of apple, pear, apricot and nectarine.

Taste:full, slightly acidular, fruity. On the palate, it gives the same sensations as on the nose.

Deep, dark yellow color. Tart fruit on the nose. Citrus on the palate, nice depth and finish. Unusual and nice.

Gastronomic combinations:Verduzzo secco. This is a wine for baked fish dishes, thick egg omelettes and in general all egg-based dishes, lean starters and herb risottos. Best served at 8-10 degrees.


Bressan- Fulvio Bressan

The Bressan Mastri Vinai winery, located within the town of Mariano del Friuli, Gorizia province, Italy, dates back to the 1600's.
Their vineyards are strategically located in the landscape of Farra d' Isonzo. Here, the slopes of the Collio region fade gently and open up onto the Isonzo river valley, in a slice of land protected to the north by the Julian Alps and open to the hot winds of the Adriatic Sea from the south, where a rare mixture of natural elements (geographic, geological and climatic) have created a unique and inimitable"terroir."

Over ten generations of Bressan family dedication has gone into producing wines exclusively of grapes grown from the family's 25 hectares of vineyard.